I managed to source a VERY low miles 2016 Tuono V4 Factory gearbox a few months ago.
It was on ebay from a USA seller (bike breaker) and it was up for a ridiculously low "buy it now" price.
So............I thought f**k it and bought it as a spare.
Well yesterday I decided as I was dropping the oil for a service that I would take the plunge and swap gearboxes too.
I am glad I did as the shift spring locating pin had worked loose and had backed out by around quarter of an inch (known ape problem).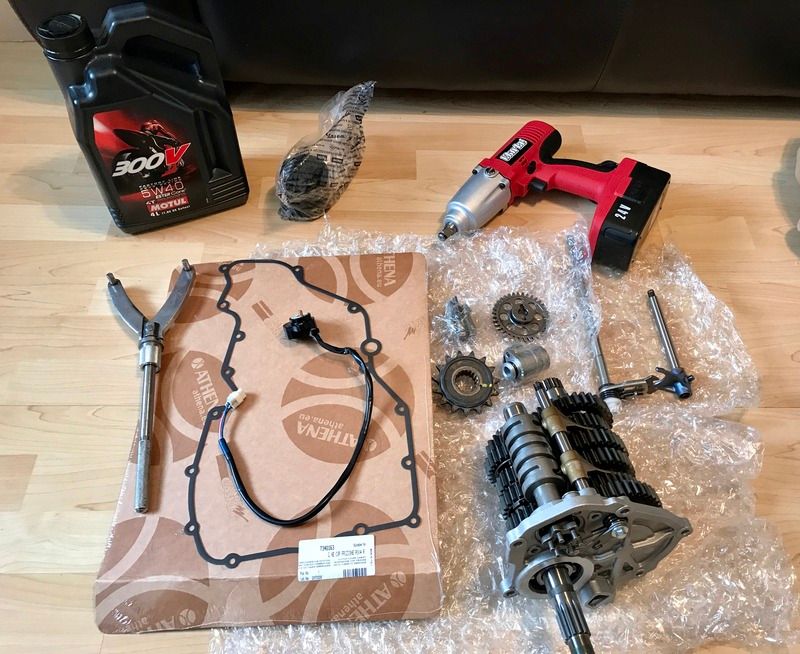 The offending peg, bottom left>>>